My Take On: Dermelect Debonairre
Hi everyone! It is the biggest tease when we get 2-3 days of gorgeous weather and then poof! It's back to cold. Holding out hope that we only have a few weeks left of the winter weather and then break through to Spring! AKA when I need to start some sort of spray tan or self-tanner regimen.
This color from Dermelect is another winner in my book. A perfect neutral no matter the weather (my favorite topic lately). It goes on easily, and does require several coats to get full coverage.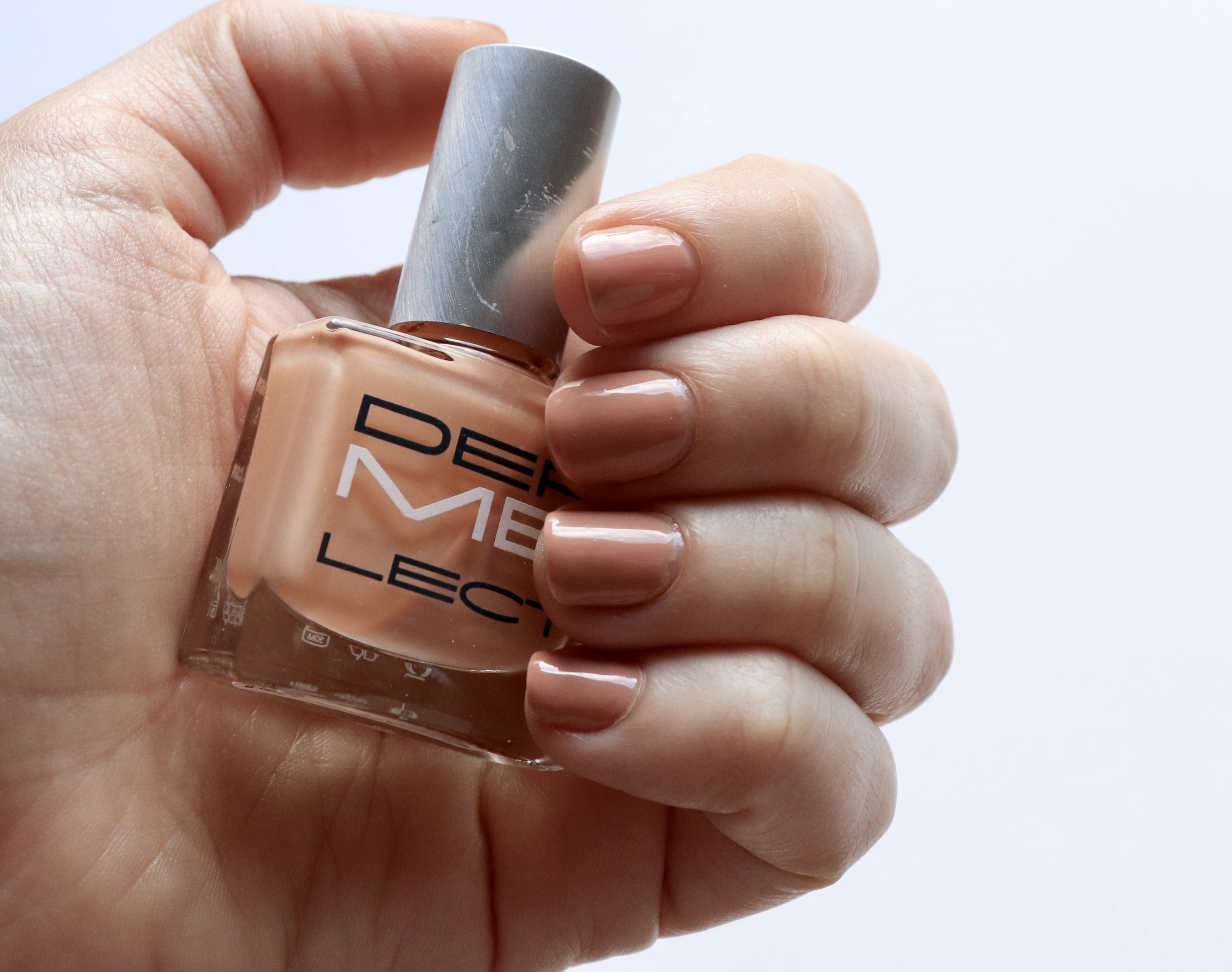 It's a little cooler of a pink than it looks in the bottle which I really liked! This is a great polish for work, or the kind of color I like the throw on around Sunday and wear all week, not needing to worry if it will work with my plans.
Do you like to switch up your polish based on what you have planned during the week?
xo Carolyn